OUR MUSEUM THIS SUMMER
Welcoming visitors to the Texada Museum this summer has been an interesting and rewarding experience for all of us.
Many guests stroll up from the boat harbour as part of their Van Anda "walk-about" which often includes breakfast at Mary Mary's, a trip to Texada Market and a walk to Emily Lake.
Others are accompanied by island friends who are eager to share the "best little museum on the coast." Visitors, many from overseas, have been impressed by the quality of the exhibits and the amount of care and attention invested in the displays.
Our summer attendants (Joya, Paige, Lukas and Cassius) have been kept busy warmly welcoming the public and have been complimented on their conscientious attitude and their knowledge of the museum.
When not answering questions the attendants are working to improve exhibits with additional signage. Their enthusiasm has been inspiring to the "old timers."
Please plan to visit your museum this summer. There is always something "old" to be discovered "anerw."
The museum is open until September 5th:
Wednesdays 10am to 2pm
Every Thursday, Friday, Sat and Sun (and August 1st, September 5th) 11am to 4pm
.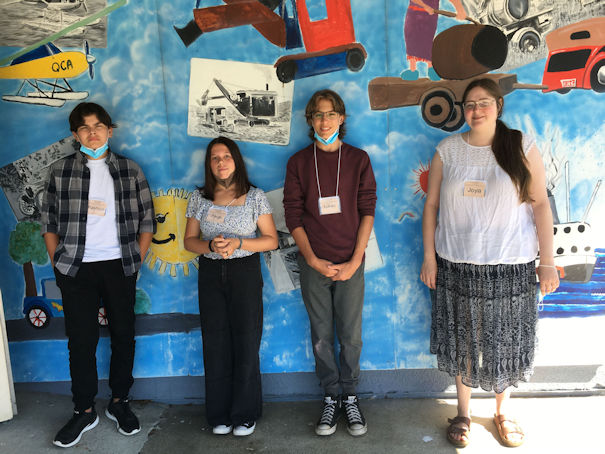 Peter Lock Texada Island Heritage Society